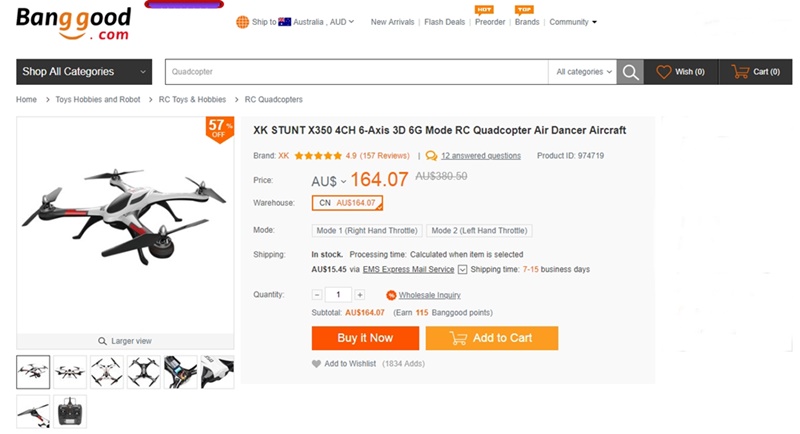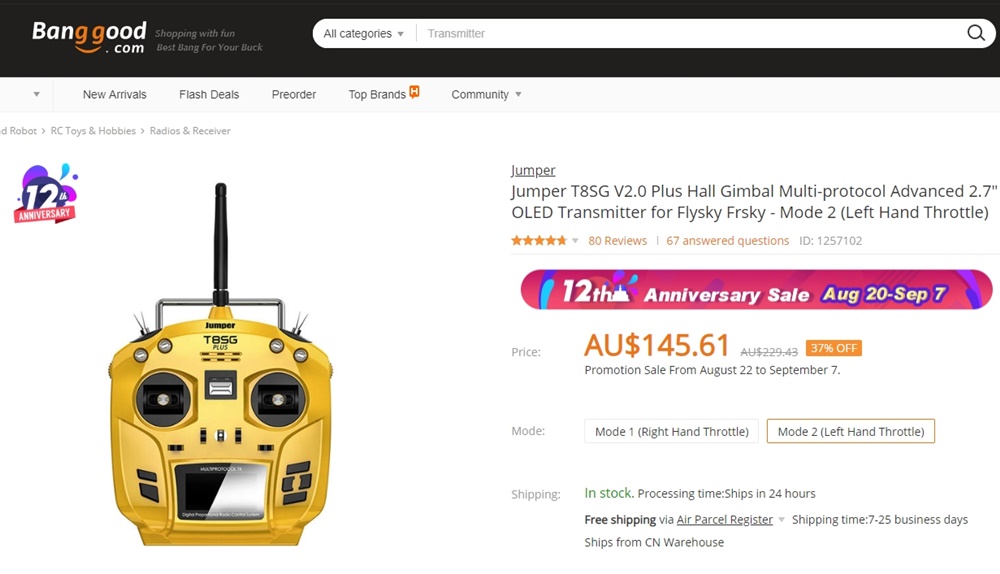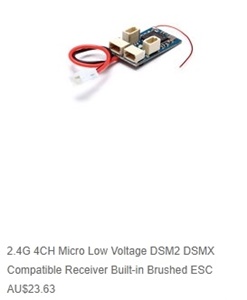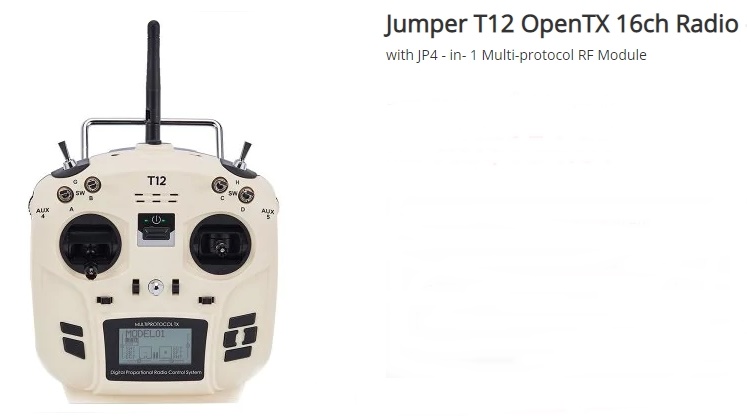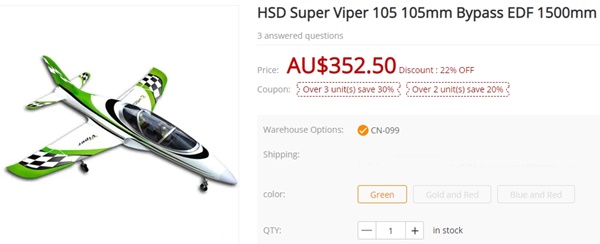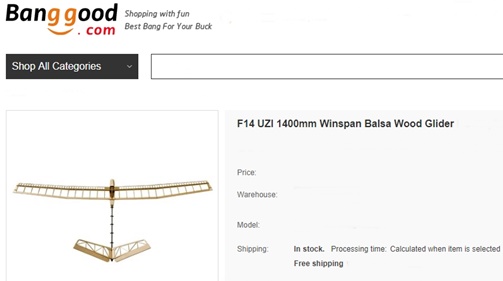 FMS T28 V2 Trojan 800mm Wingspan R/C Airplane (PNP) - $133.95 USD
Spirit 600mm Wing - $19.95 USD
F36 Mini RC Drone - $11.11 AUS
Eachine VR-007 Pro VR007 5.8G 40CH FPV Goggles - $57.94 AUS
XK STUNT X350 4CH 6-Axis 3D 6G Mode RC Quadcopter - $159.85 Aus
Tygzs M1 Wingspan 232mm 4CH DSM2 Ultra Light Indoor Mini RC Airplane BNF With 3.7V Battery - $82.67 Aus
XK K100-B Falcon 6CH R/C Helicopter (BNF) - $59.07 USD
UltraFire UF-3A XPE 80LM AAA Flashlight - ( Coupon: Wydra158 )
Tevo Flash Standard DIY Kits 98% Prebuild 3D Printer - $289.99 USD Discount : 51% OFF
Xtar VC4 18650 4-slot Lithium-ion Ni-MH Battery Charger
( use coupon code - IT$LEDVC4 )


XK X300 - F Brushed RC Quadcopter - RTF

- WHITE
( 26 left ) 25 July 2018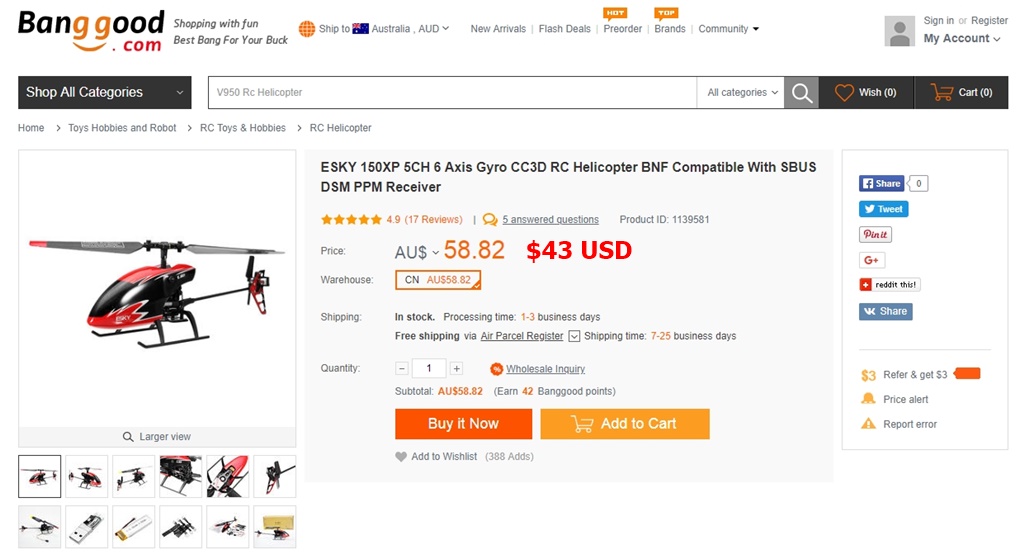 Now I do like my quads , especially the small ones ..
And these micro brushless quads seem rather tempting ..
The average price seems to be around $150 USD which is a little steep for me ..
But the Mantis85 seem to be the exception , Fasttech.com has it for $84.07 USD for the Bind and fly ...
The RTF is $113 USD ....