There is just so much stuff on Banggood , one simply can't buy it all . But I can share links to products I think rock hard . So I will attempt to update this page as often as possible with products that I think are really good , or the prices are good . Anyhow something different for 2017 .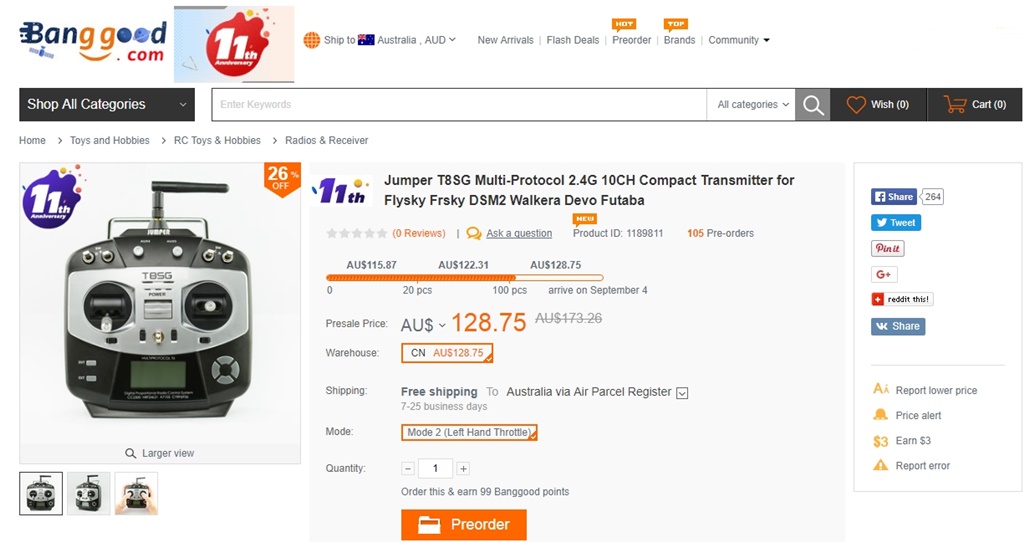 We had the multi protocol module , now there is the transmitter .... This looks HOT
I am super excited by this multi protocol module ( I love this module = simply fantastic ) Use it in my Turnigy 9XR pro .
The Skywalker X1 , looks like serious value . ( I might have to buy one )
WL Toys V911 micro FP BNF Helicopter with batteries - A really good price At The Moment 21-8-2017
Eachine E010 - again a very good price ! ( I already have one = Fantastic )
Stickers and Decals - Wow , I love stickers ...