There is just so much stuff on Banggood , one simply can't buy it all . But I can share links to products I think rock hard . So I will attempt to update this page as often as possible with products that I think are really good , or the prices are good . Anyhow something different for 2017 .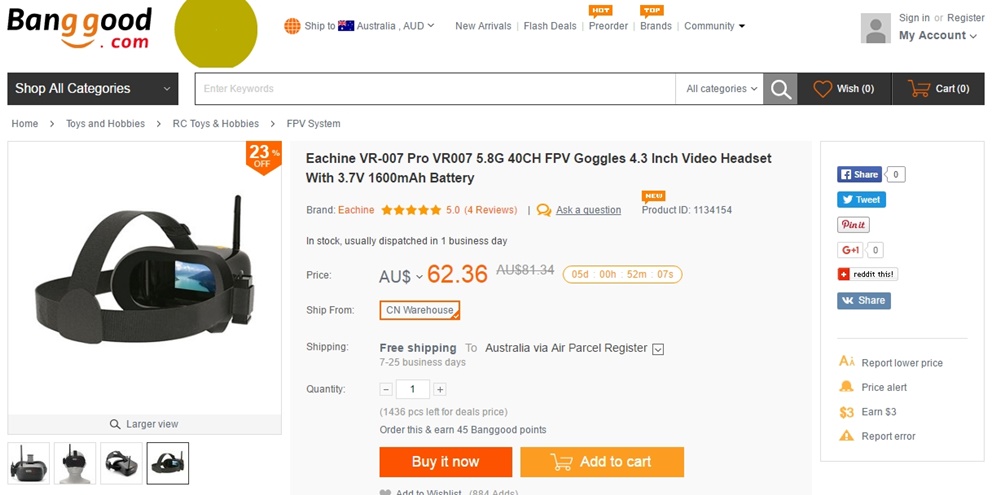 FPV Googles that are affordable ..
This looks interesting , runs from a 3s Lipo ...
Wow , brushless micro !
What a brilliant product ! I just ordered one myself .. If it works then I might buy a BNF WLtoys 977 ( Expect a product review )