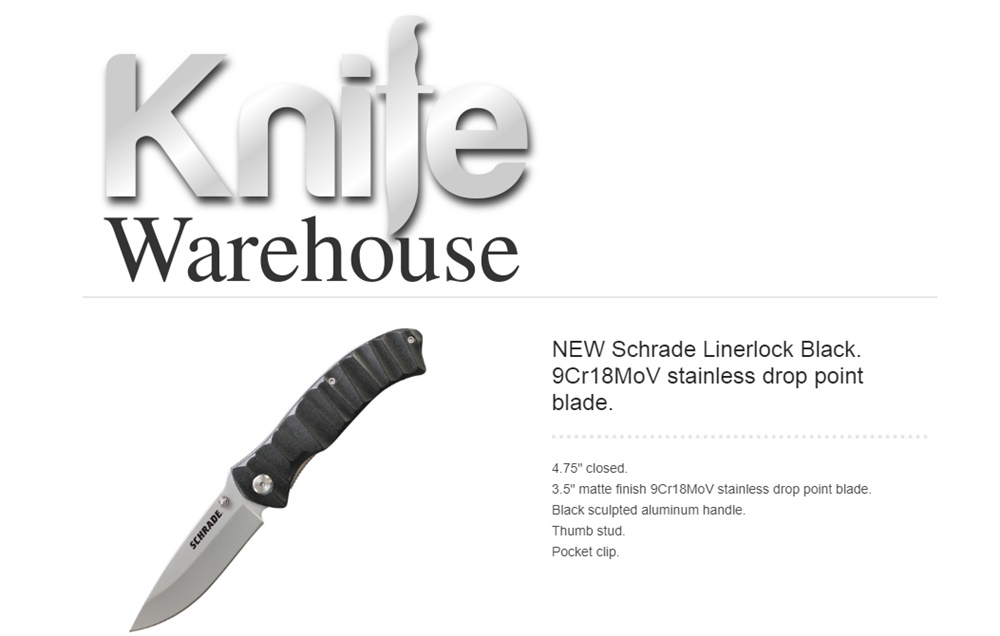 For review I have a Schrade SCH221BK .
I was very impressed by the fit of this knife , there is no slop to speak of . Out of the box the knife was razor sharp and hair came off my arm with the greatest of ease . My initial impression was that the knife could be very good for the money . Where the knife let me down was in actual use . Cutting up cardboard the knife truly hurt my hand like a torture device of cunning conception . The pain this knife caused in actual use was monumental . Seriously , I will tell you anything you want to know !!!
9CR18MoV ? Honestly , I had no idea 9CR18MoV was such rubbish steel . There was no real edge holding to speak off . The cutting edge vanished like a puff of smoke as I carved the cardboard , causing even more pain to my hand as cutting got harder . As well this blade is to thick to be a good cutter , the blade being profiled in such a way as to drag horribly through the cardboard as it was cut . In my humble opinion Schrade should get out of the knife business if this is the standard of knife the company is now offering consumers .
I was able to bring the now dull edge back to hair splitting sharp with relative ease , but still ! Where is the edge holding ? Did some one flush it down the toilet ? My opinion is , find another knife to buy ! It feels like a good solid knife , it looks like a good solid knife . But it hurts like hell using it and there is little in the way of edge holding . ( Serious buyers remorse )