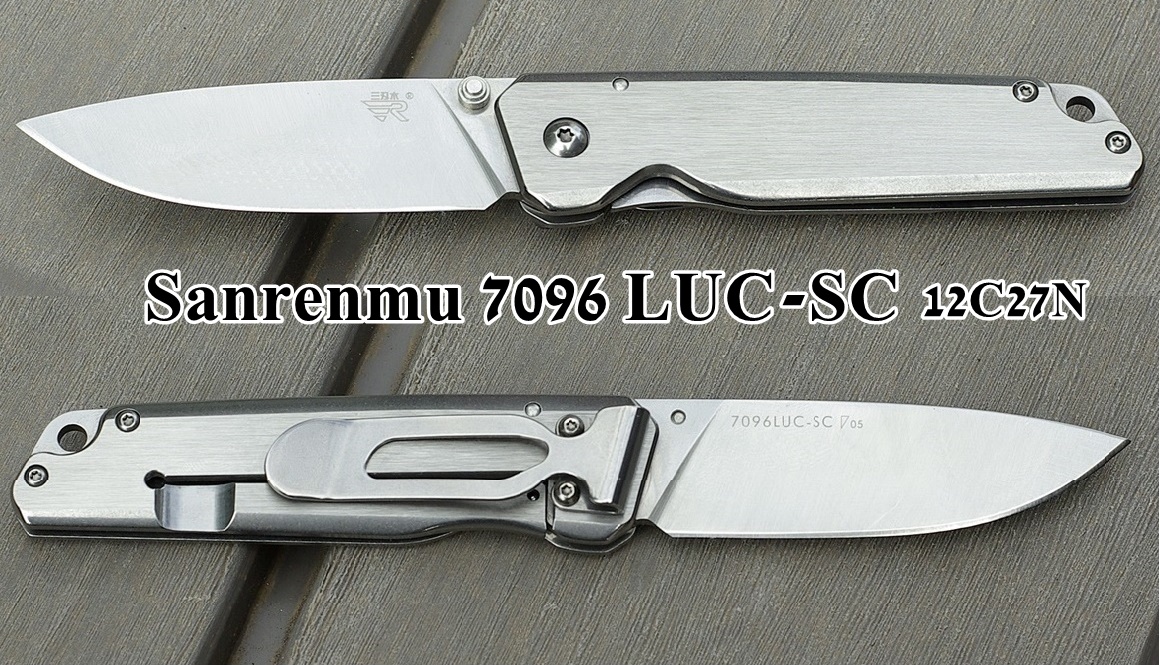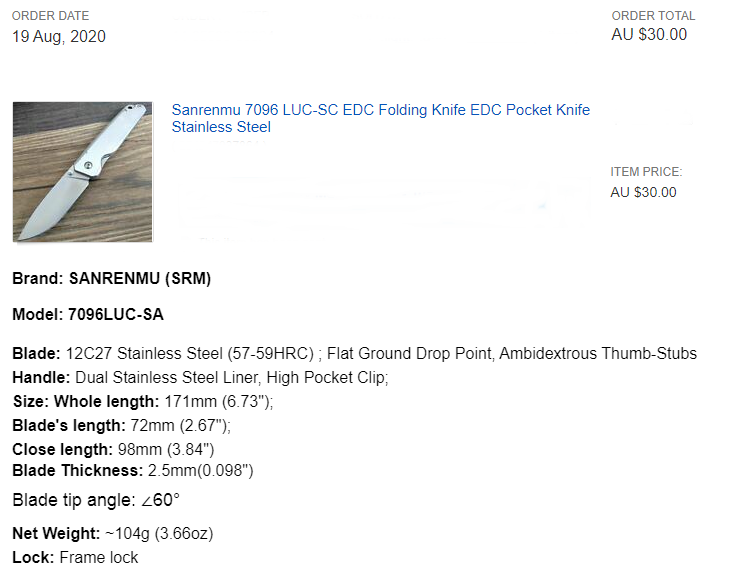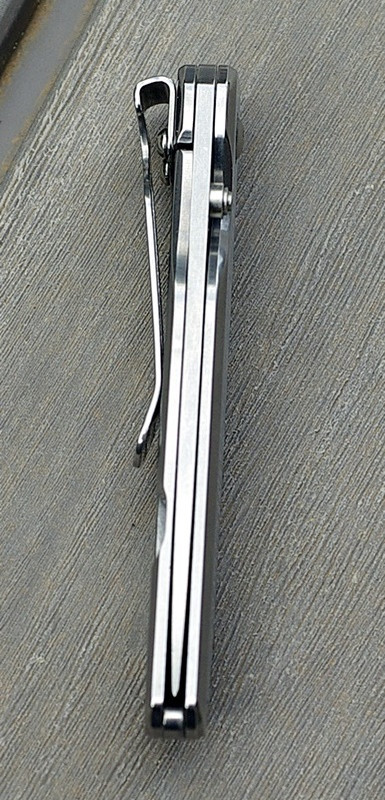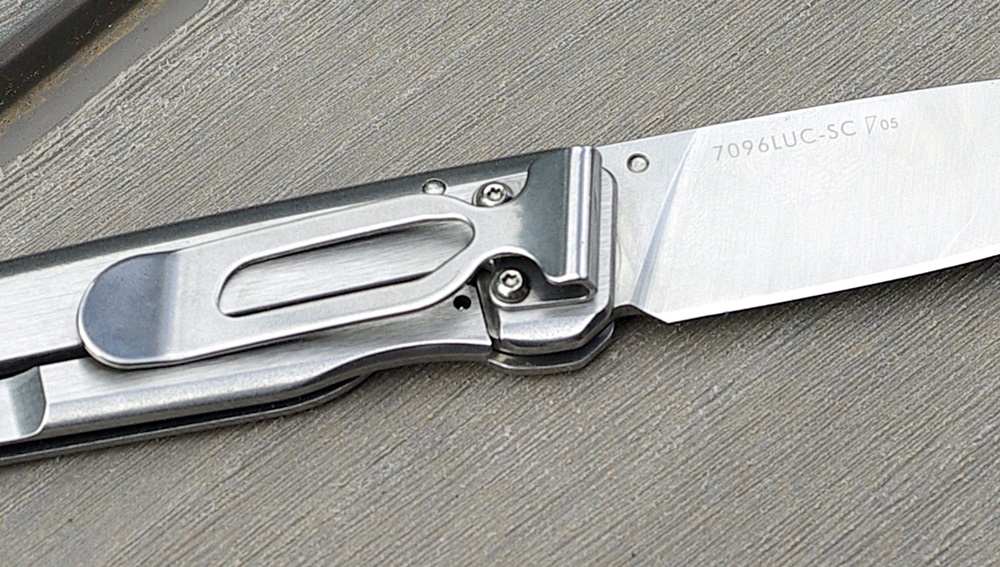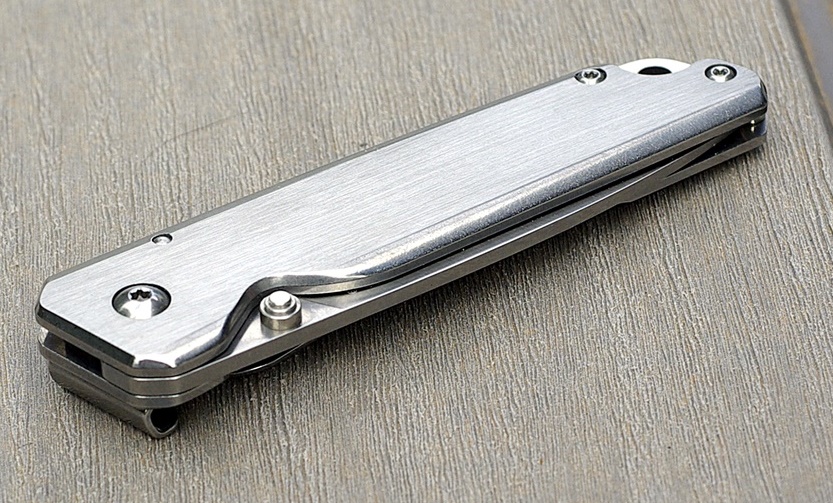 I picked up a Sanrenmu 7096 LUC-SA 12c27n for $30 ozzi bananas with free shipping and thought it a decent price for the 12c27n blade steel . The knife locks up tight as a bank vault and the blade holds an edge well . I carved up two cardboard boxes into little strips and the 12c27n blade held up well . The belt / pocket clip looks to be of the deep carry style that is apparently popular right now . The knife is really solid but !
There is just one little ( big ) thing ! The thumb stud is too close to the frame and the cut out to get a good grip on the stud is too small and the stud is almost flush with the frame . This means that opening the blade takes serious concentration and effort . This is not a knife you can simply whip out of your pocket and get into action . In fact trying to do so could see you receive a serious cut . Also the way the knife is designed makes you put pressure on the frame lock which can seize the blade closed . So opening the knife is not natural at all , if anything feels very awkward and is overly tricky to accomplish one handed .
A really well made quality knife that is difficult to open one handed . I will need to modify the frame to make it easier to open the blade one handed .