K

N

I

V

E

S
Reviews & Edge Retention Tests

New For 2021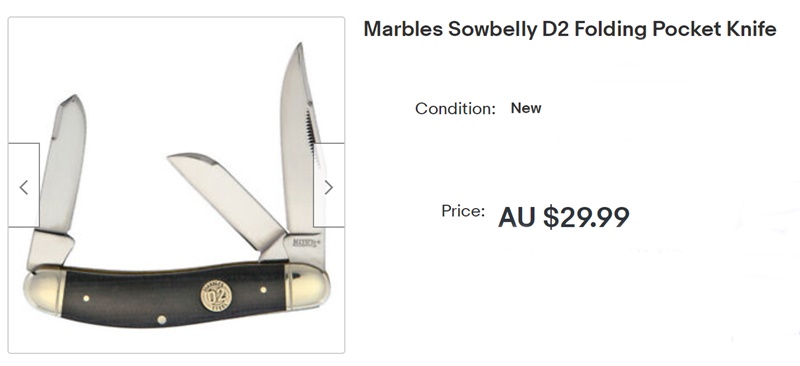 What can I say ?
Walk and talk is great
Fit and finish is great
Fantastic snap / no slop or play to speak off .
My one complaint , there is plenty of space in the grip , so why skimp on the main blade ? They could have put more steel on it !
Supposedly , this knife is D2 . Unfortunately I saw no sign of this .
No I did not do a metallurgy test , I only sharpened it and cut rope . Decent D2 will run in the 400 rope slicing range . Rubbish D2 will cut a lot less . This one cut rope 100 times to record a fail . Not once but twice .
D2 ? , If it is D2 ? . It really is poorly made D2 , if it actually is D2 ?
If how a knife feels and looks is important to you , you might want one . How ever if performance counts , then ? There are better $10 knives out there .